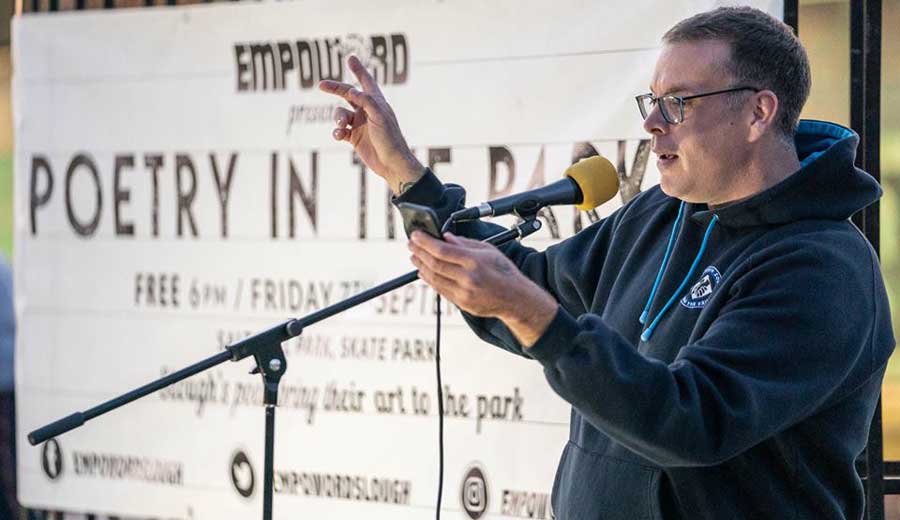 Salt Hill Park is the venue where EMPOWORD started Slough's first annual open-air poetry event.
Come rain or shine, watch some ground breaking performances from local artists, and ones further afield.
Held in a space usually synonymous with negativity, EMPOWORD brings a well-needed positivity and exciting energy.
Come join us for a captivating evening under the open skies at Salt Hill Park in Slough as we proudly present Poetry In The Park!

After a long hiatus, our beloved outdoor poetry event is finally returning on 8 September, starting at 6.30pm. Immerse yourself in the enchanting world of spoken word, where words gracefully dance and emotions crescendo through the power of poetry.

Step into an atmosphere buzzing with creativity as talented wordsmiths take center stage to share their poetry masterpieces. Let their words paint vivid pictures, evoke powerful emotions, and transport you to places you've never been before.