EMPOWORD is one of Slough's leading spoken word platforms.
Incorporating poets, storytellers, rappers and comedians, EMPOWORD provides a platform for artists of all kinds of backgrounds and lyrical styles to perform.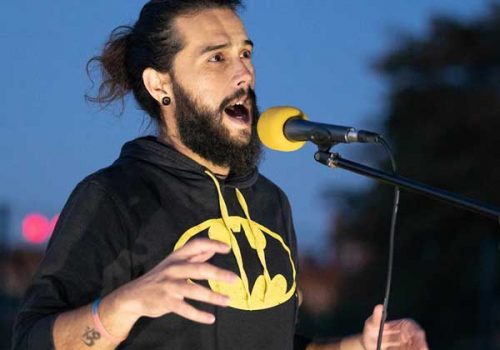 With artists venturing from London, the UK and elsewhere, every month there is an opportunity to hear some of the best established and upcoming performers.
Founded by young people in conjunction with Aik Saath, EMPOWORD was established in 2014 and has been on the rise ever since.
Together As One (formally Aik Saath) is a charity which was established in response to gang violence between young people from Asian backgrounds in Slough. The words "Aik Saath" mean "Together As One" in Hindi, Punjabi and Urdu. They also embody the ethos of our charity. We believe in working together for positive social change.
Enabling young people from diverse and disadvantaged backgrounds in Slough to create poetry that reflects their real-life experiences, EMPOWORD deliver a night of entertainment and inspiration through words and sound.
From a small base 4 years ago, EMPOWORD has become the home of poetry in Berkshire. With a whole host of non-English writers and performers regularly hosted, it has quickly become a testament to Slough's broad cultural diversity.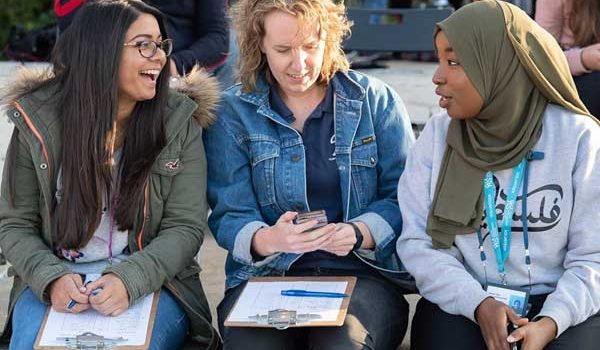 The first Saturday of every month at 3pm, EMPOWORD welcome a plethora of performers.
YES SHOP, Queensmere, High St, Slough SL1 1LN
So if you're a poet, rapper, writer - a spoken word artist of any kind, this is chance for you to be heard.
Share your work and what's on your mind.